Global Private Network
Our free global private network connects three continents with 20 Gbps to each dedicated server. The private network is protected on both physical and logical levels to ensure the fastest and safest data transfer. GPN allows our clients to organize the interaction of their servers without the use of additional tunneling and VPNs. Traffic in the private network is free.
Customer Private Network (CPN) address space is allocated for a client when he or she orders a dedicated server for the first time. CPN address space is allocated from the 10.0.0.0/8 network. The routable private network is then used to combine all of client's dedicated servers, cloud servers, and cloud storage. Private networks of different clients are separated from each other and from the Internet.
IP addresses from the CPN block are assigned to the aggi interface on dedicated servers with link aggregation, to the ext1 interface on dedicated servers without link aggregation, and to a separate virtual interface on cloud servers. You can find corresponding network interface using the ifconfig command in Linux and ipconfig in Windows.
Here is a sample output for a dedicated server with link aggregation: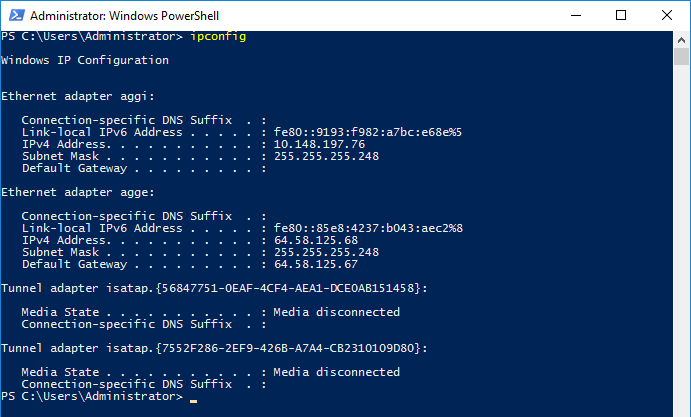 And here is sample output for a cloud server: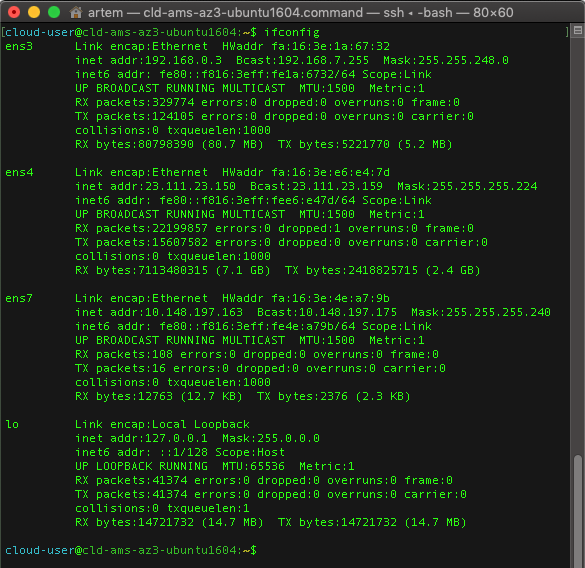 You can also find server's IP addresses and gateways in the Customer Portal: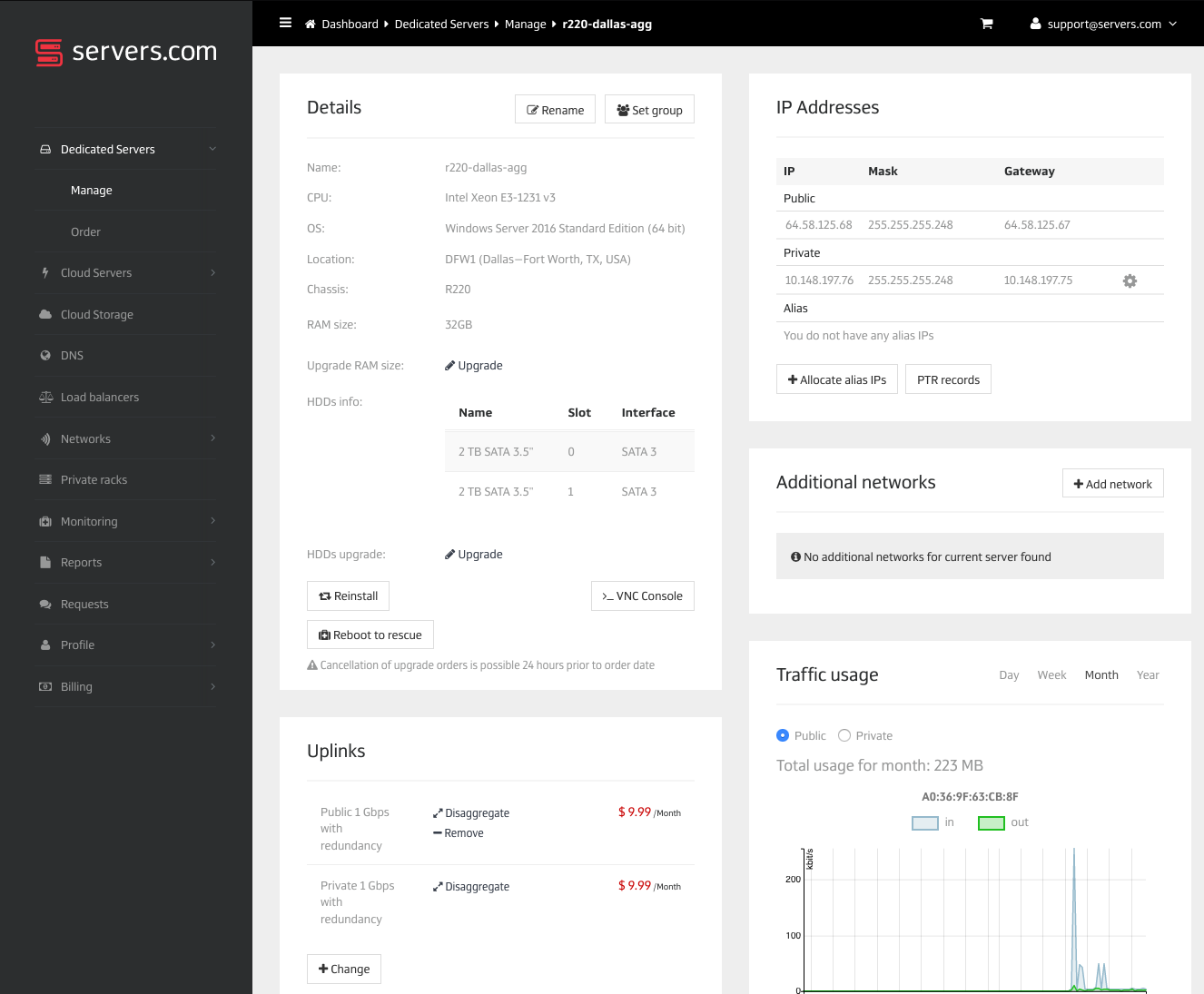 Suggested Articles
Network environment overview
Network environment overview