How to setup L2TP over IPsec for iDRAC on Mac OS X
1. Go to System Preferences → Network, then click "Create a new service".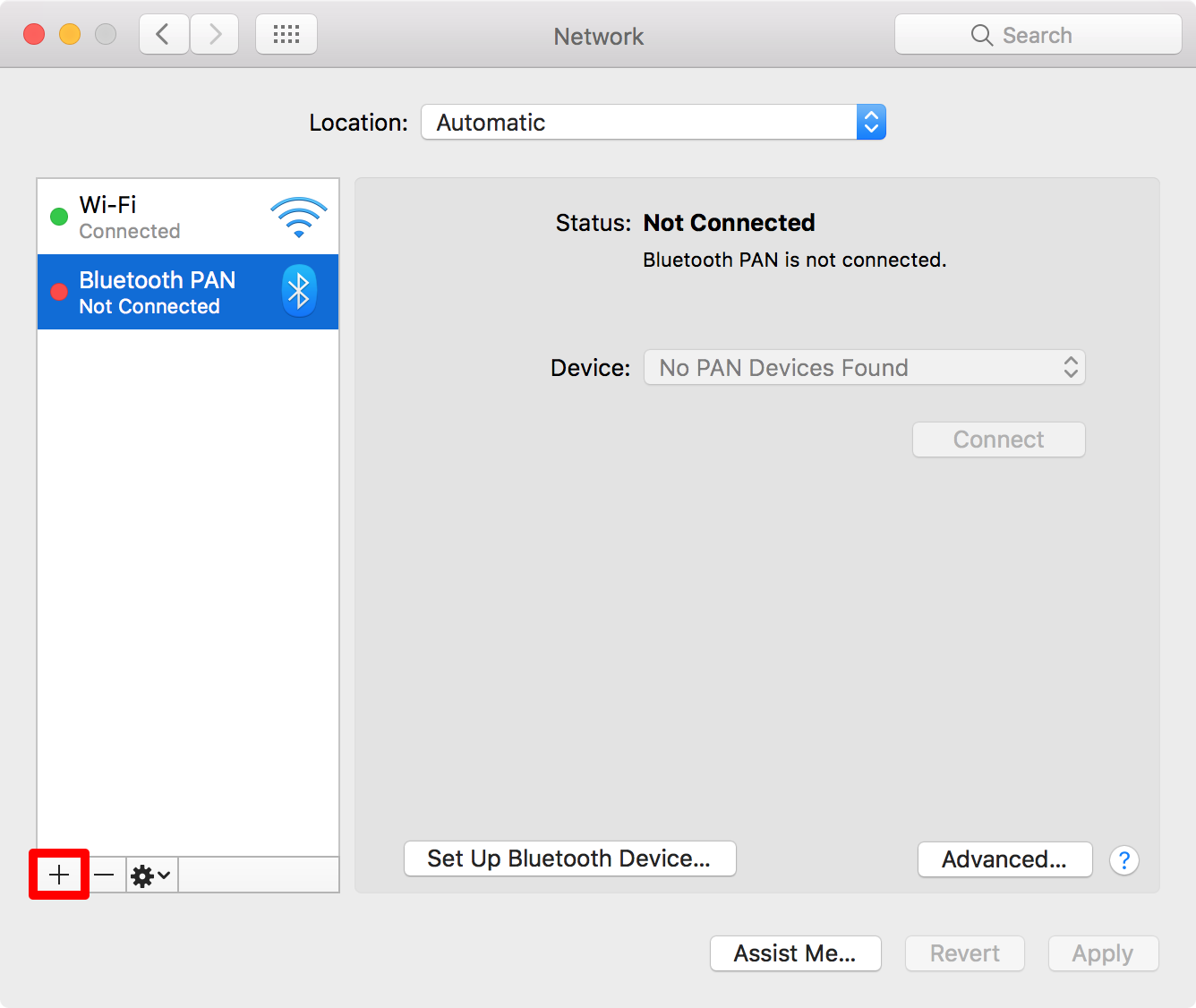 2. In the "Interface" list choose "VPN", in "VPN Type" list select "L2TP over IPSec". Enter a connection name and click "Create".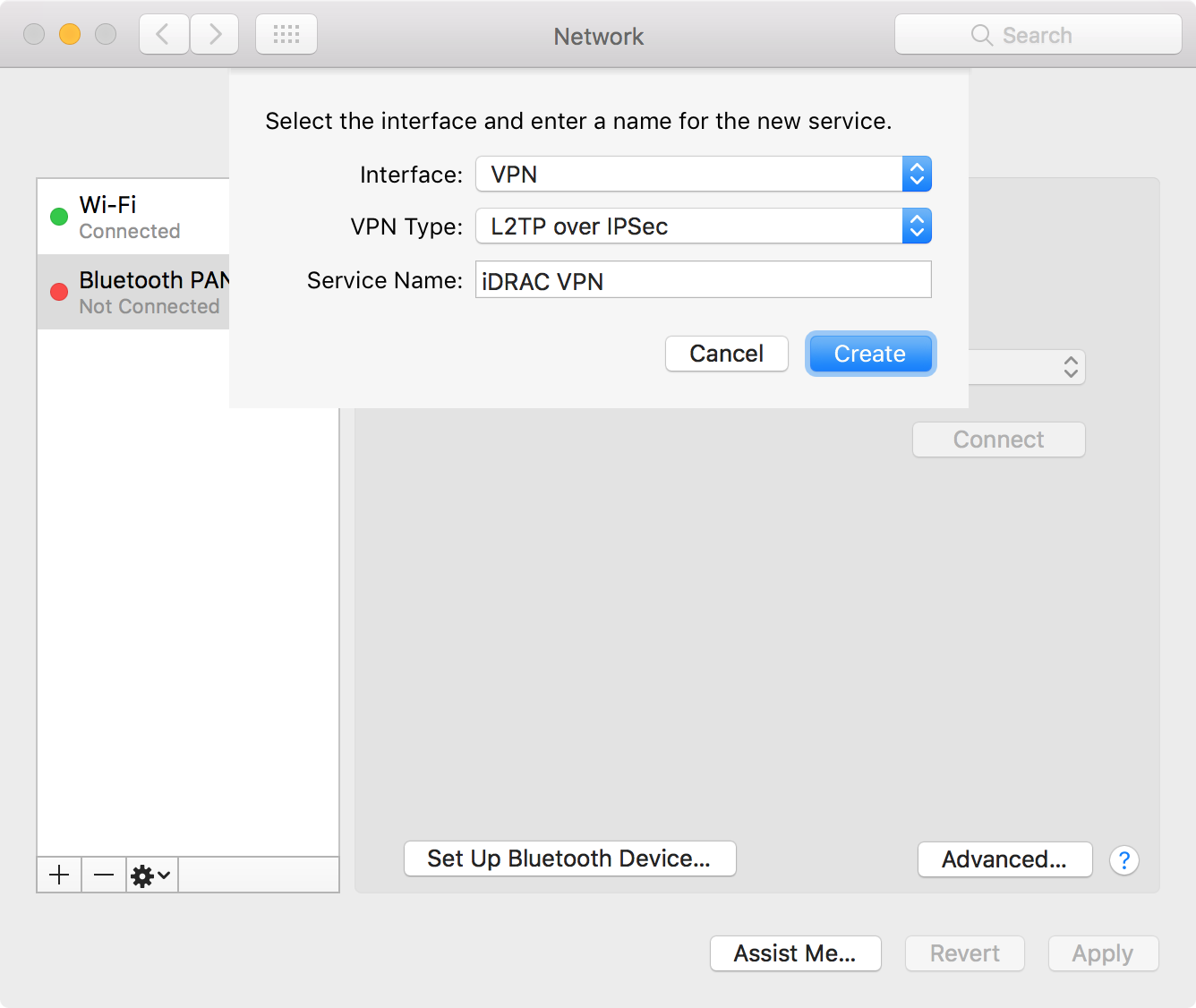 3. Input login credentials from portal.servers.com, where:
Server Address: VPN server
Account Name: Login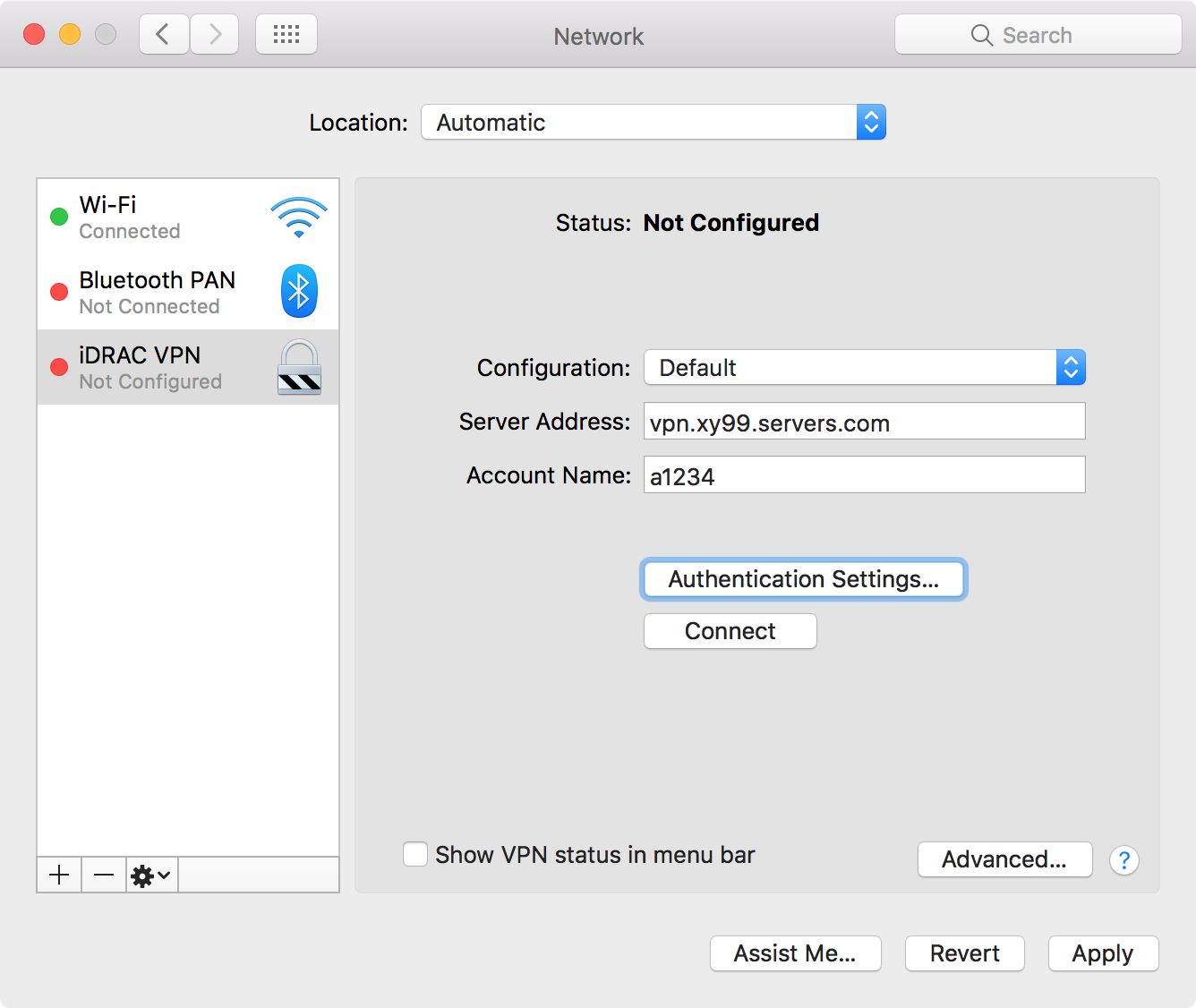 4. Click "Authentication Settings...", a new window will appear, enter the following details from portal.servers.com:
Password: Password
Shared Secret: Shared secret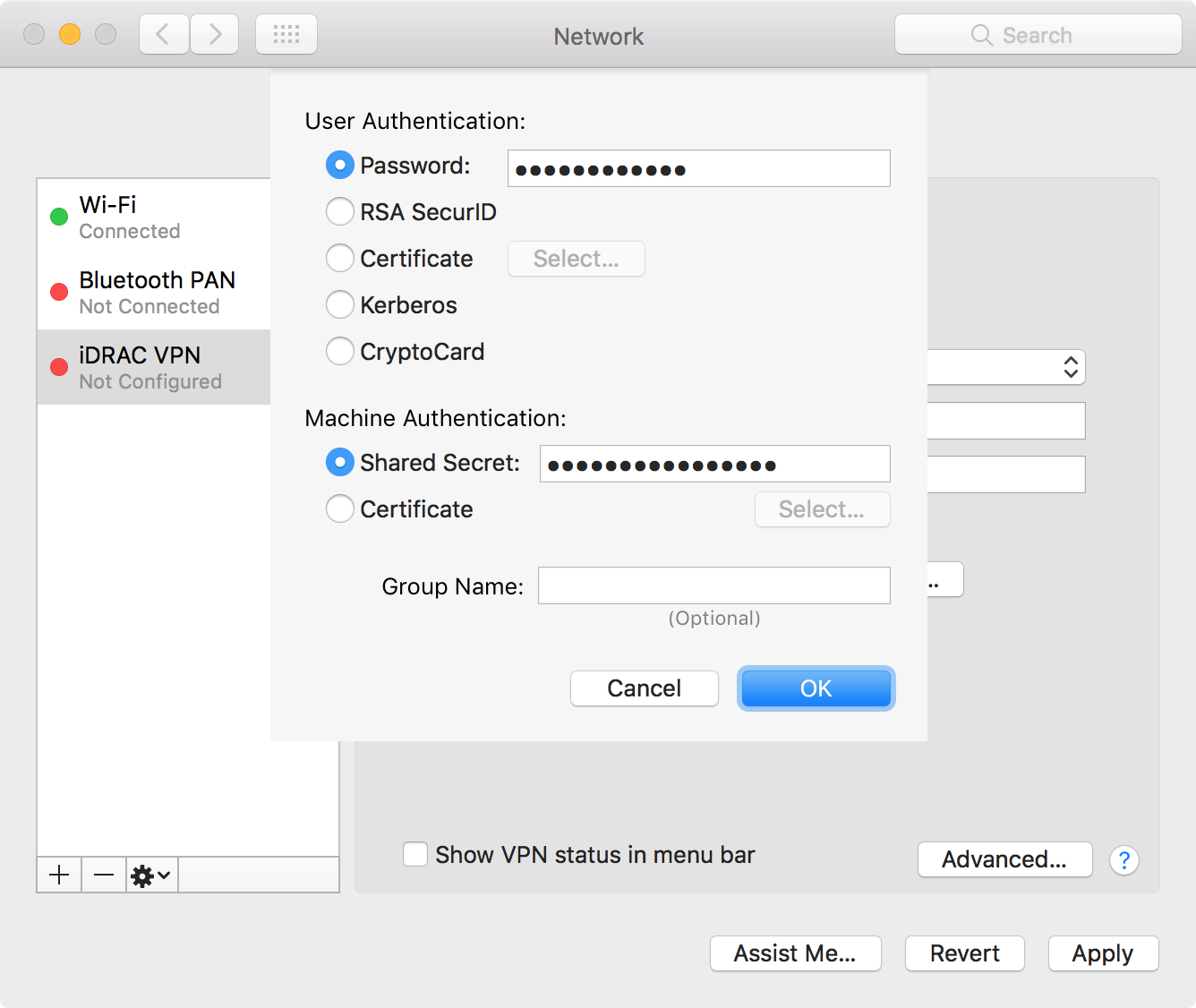 Click "OK", then "Apply".
5. To connect to a newly created VPN press "Connect".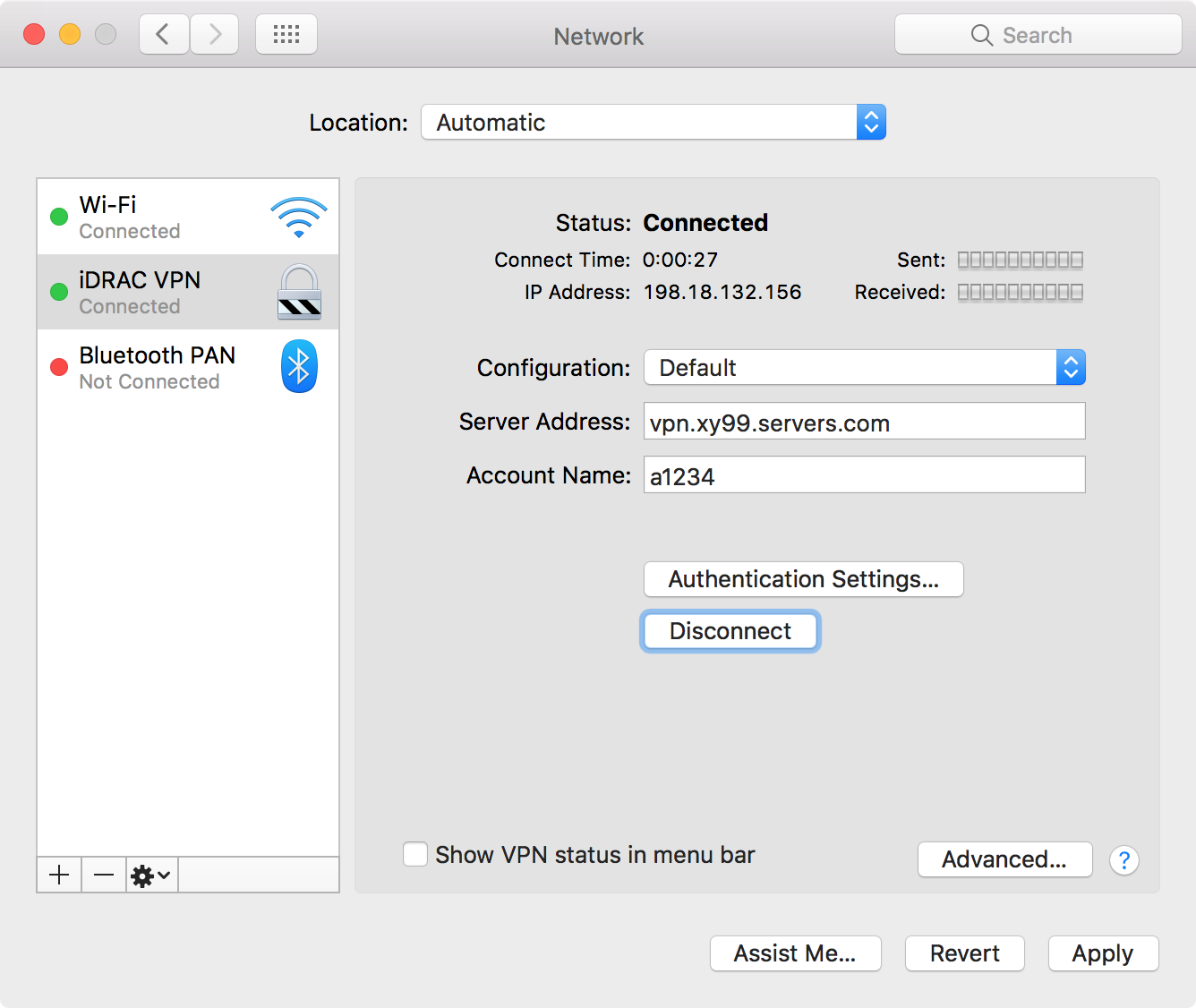 6. As soon as VPN connection is established, add a route to iDRAC's network. Run in Terminal app:
sudo route -n add 198.18.0.0/15 -interface ppp0
Please note that it is required to run this command each time you connect to VPN.
You can add a bash alias to run this command more simply.
Add the following line at the end of the ~/.bash_profile file:
alias drac='sudo route -n add 198.18.0.0/15 -interface ppp0'
Apply changes by running:
source ~/.bash_profile
Now you can simply run " drac" command in order to add a required route!
7. Now you can access your iDrac via address specified on server's page at portal.servers.com.
Suggested Articles
How to setup L2TP over IPsec for iDRAC on Linux Ubuntu 16.10
How to setup L2TP over IPsec for iDRAC on Linux Fedora 24
How to setup L2TP over IPsec for iDRAC on Linux Ubuntu 16.10

How to setup L2TP over IPsec for iDRAC on Linux Fedora 24