How to update iDRAC
Before the update, you must check the current firmware version. To do this, connect to iDRAC, go to Overview -> Server-> Properties -> Summary. In the 'Firmware Version' field, you can see the current firmware version. The field 'Service Tag' is the serial number of the server, which you will need to proceed.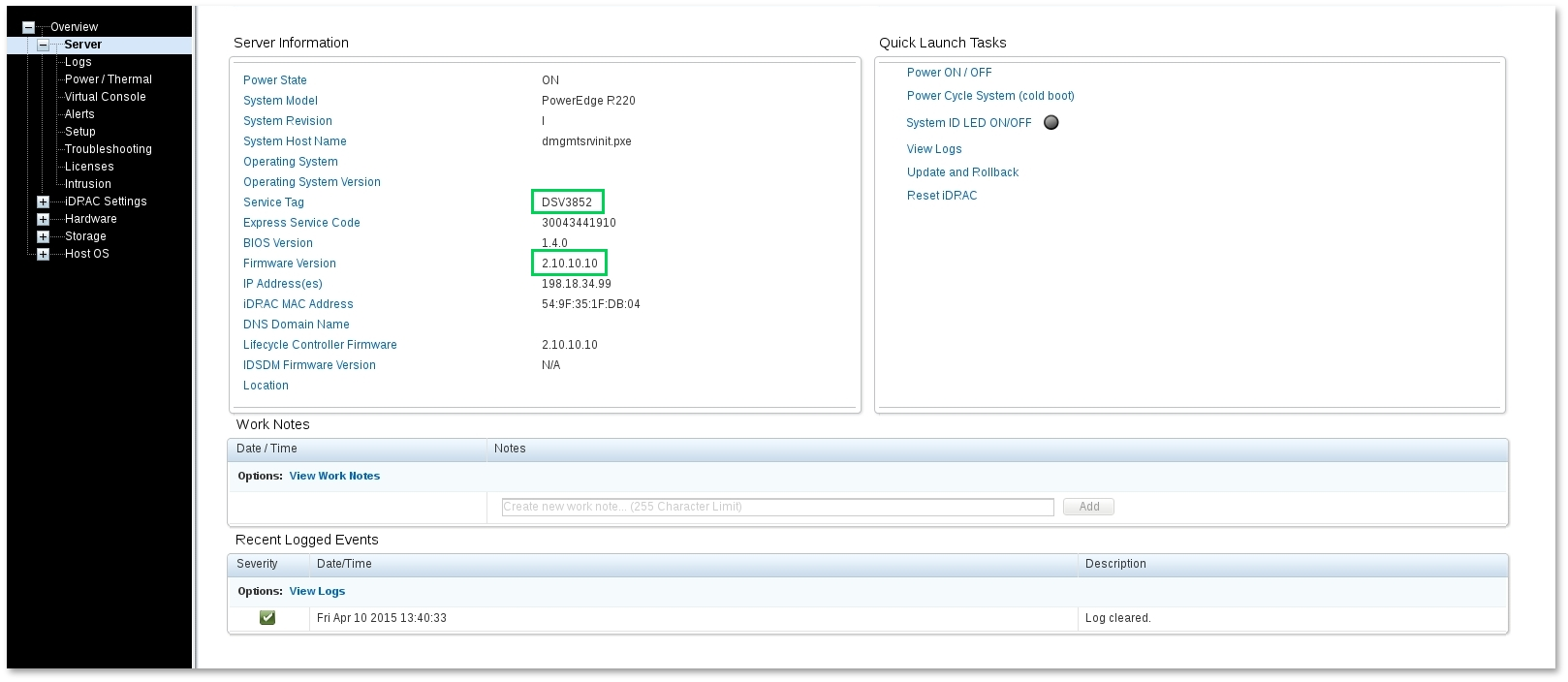 You can find the up-to-date firmware version at support.dell.com. In the 'Enter a Service Tag or other product ID' field, type Service Tag and click Submit: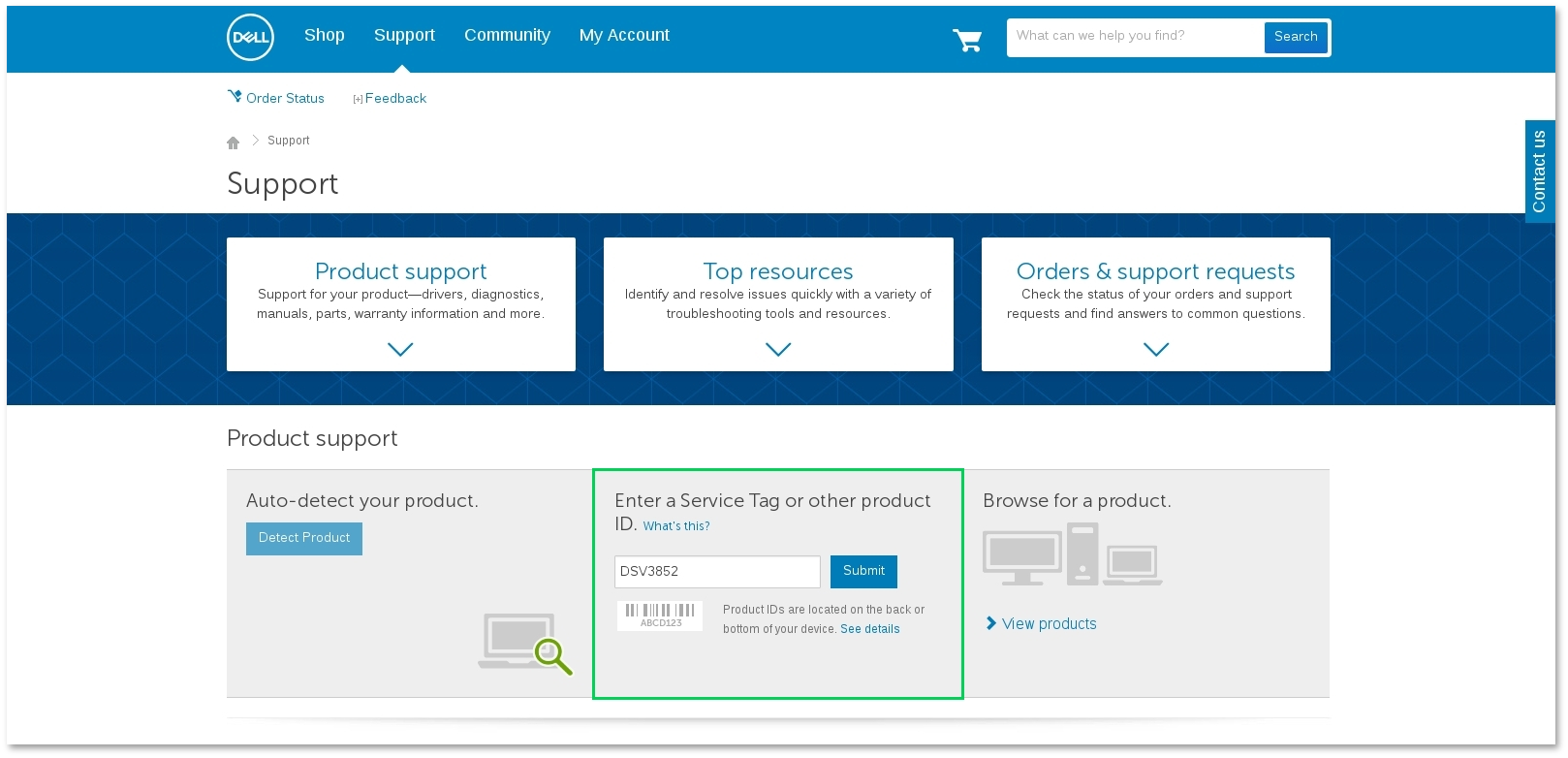 On the next page, you will see the information about the server. In the left box you need to select the section 'Drivers & downloads', find the item 'iDRAC with Lifecycle Controller' where you can find the up-to-date iDRAC firmware. After clicking 'Download', the download will begin.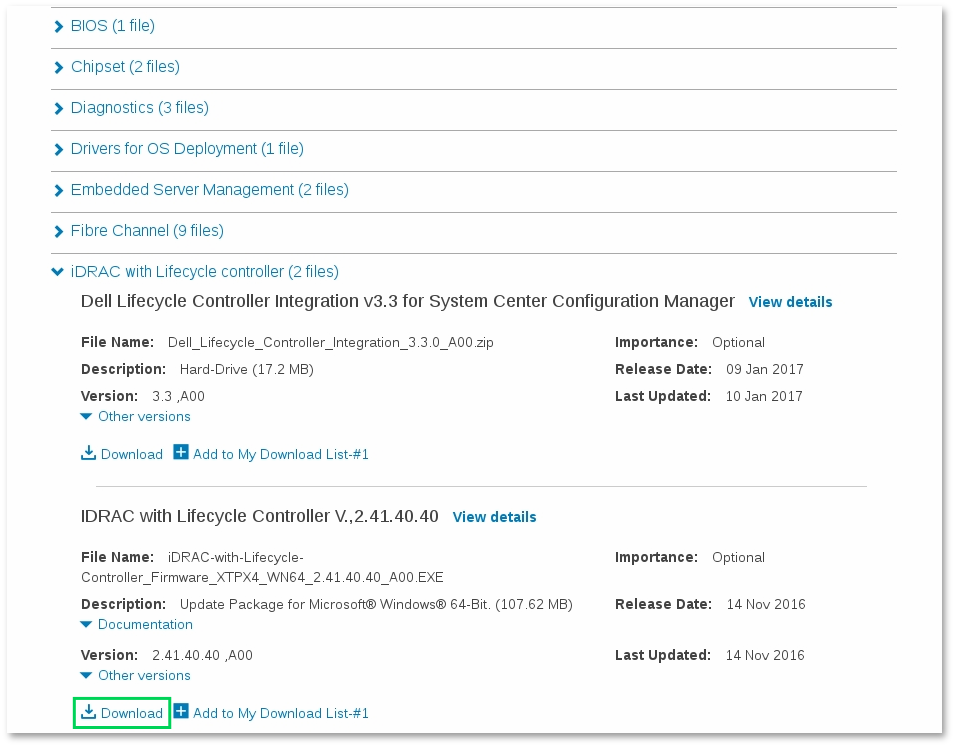 After the download is complete, you need to go to iDRAC Settings -> Update and Rollback. In this section, you must select the firmware file and click Upload.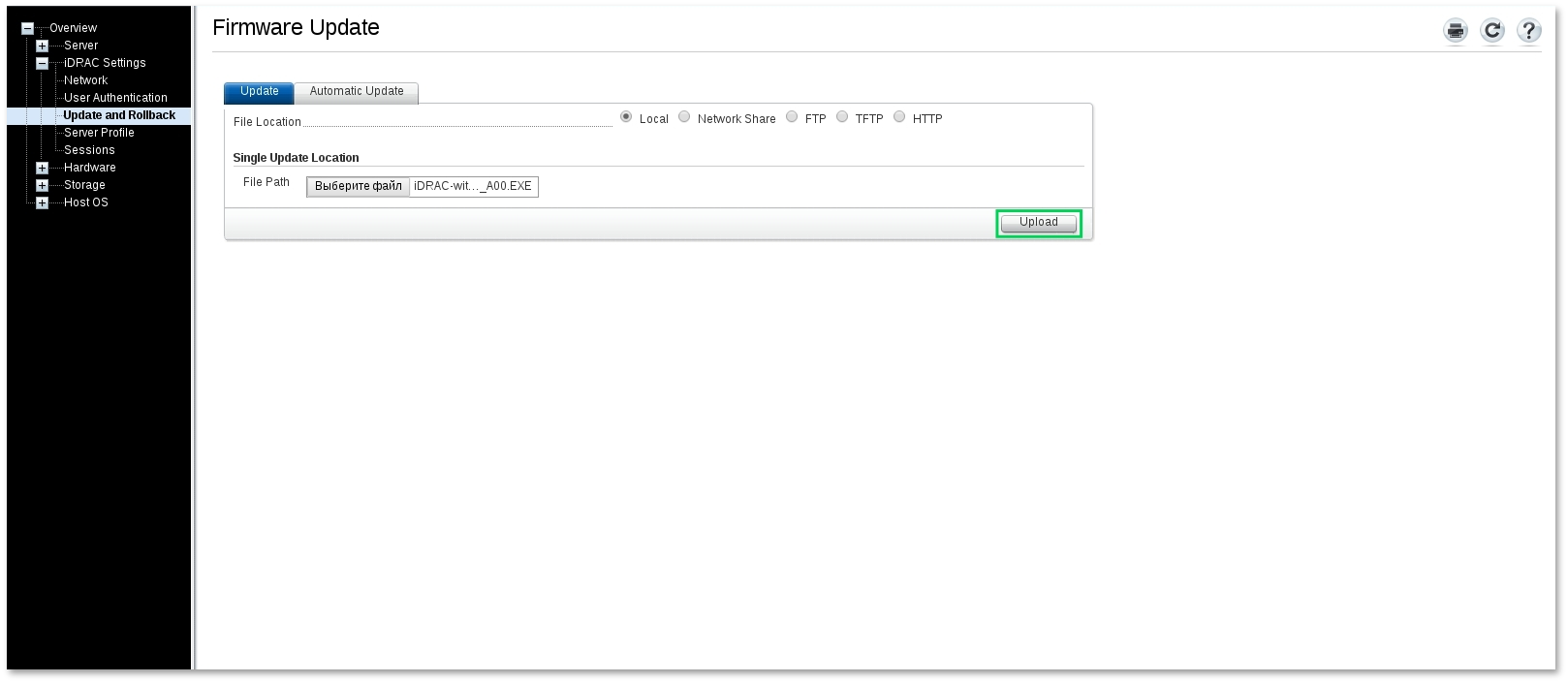 After uploading the firmware to iDRAC, Update Details window will appear. Tick the downloaded firmware and click Install.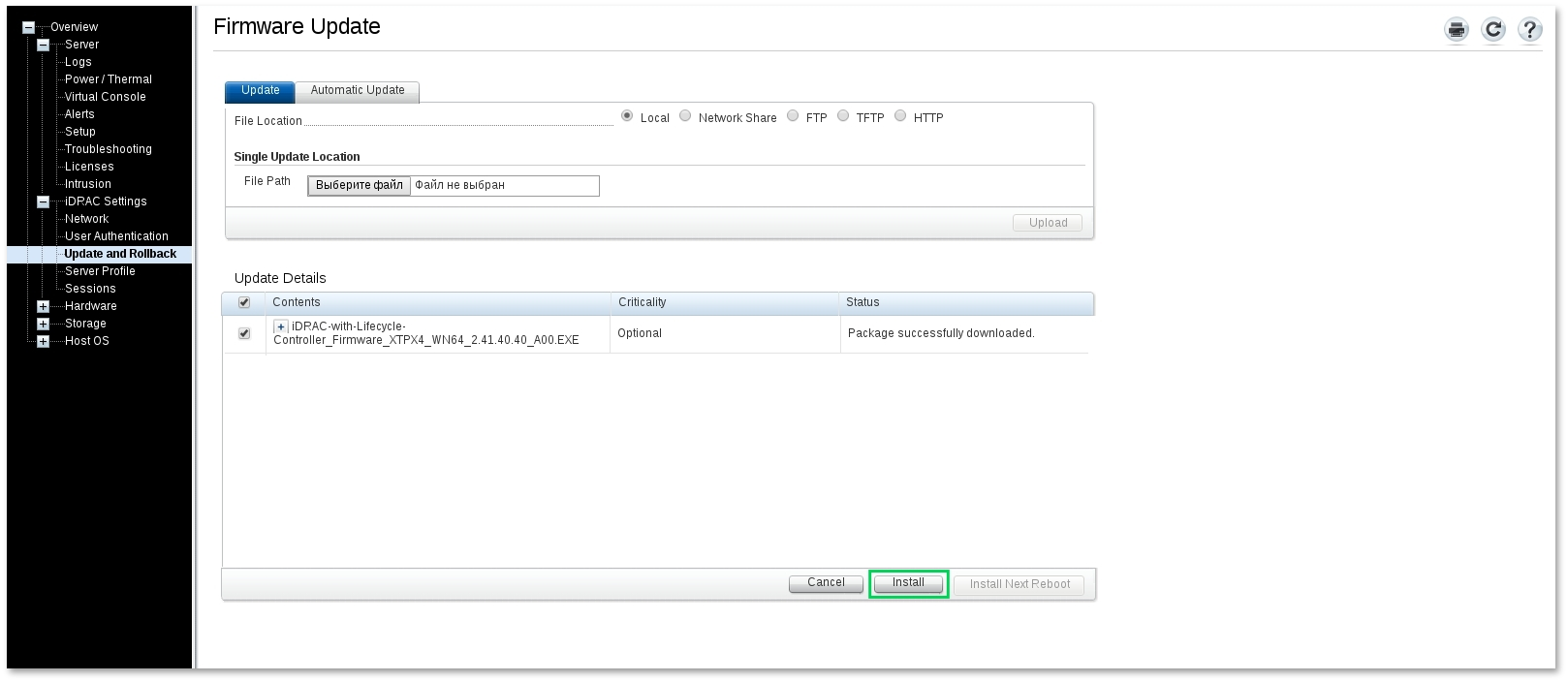 Status updates appear at Overview -> Server -> Job Queue. After the successful update of the firmware, iDRAC will automatically restart. After reconnecting to iDRAC, you can see that it has been successfully updated.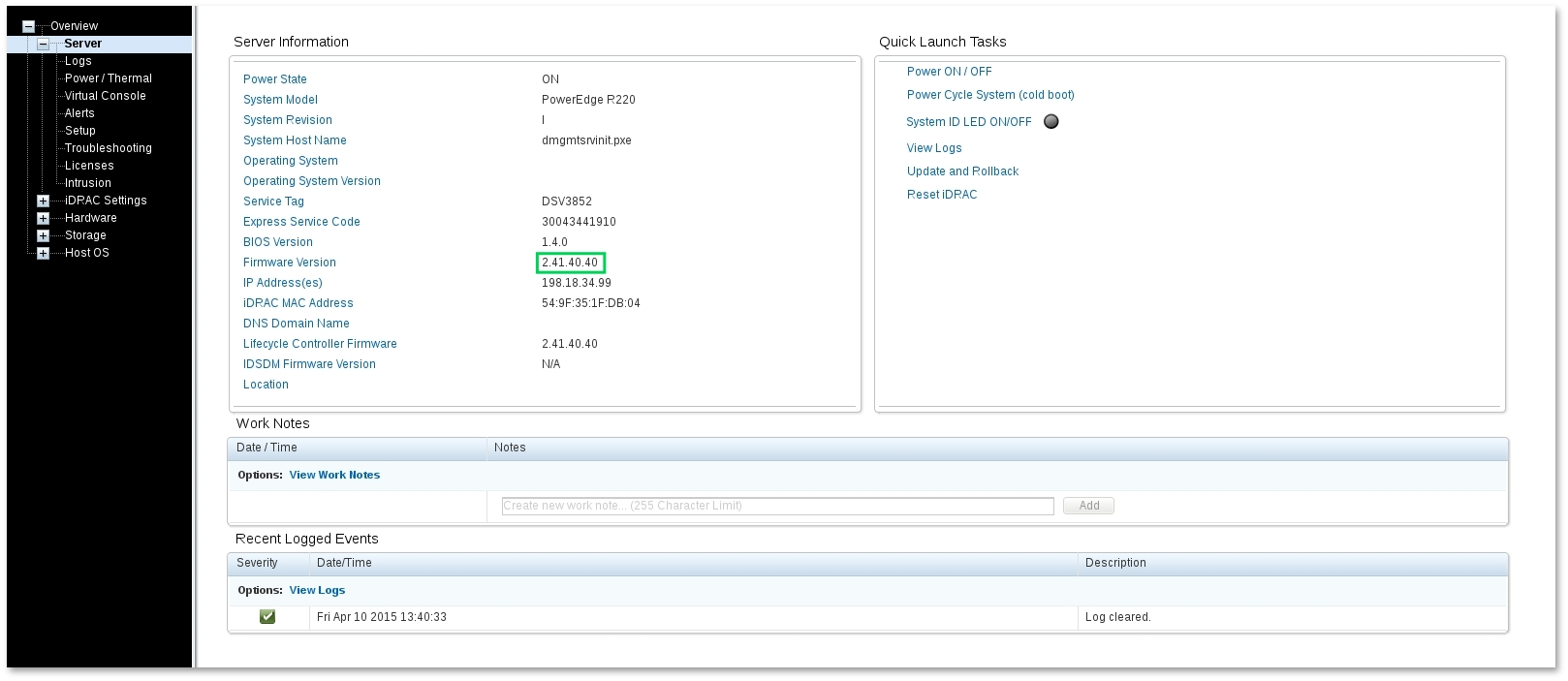 Suggested Articles
How to perform diagnostics on servers with iDRAC LifeCycle Controller
How to boot a server into a custom ISO image using iDRAC
How to perform diagnostics on servers with iDRAC LifeCycle Controller

How to boot a server into a custom ISO image using iDRAC